Dante's Porn
Thanks to
rotten.com
who lent us this amazing edition of Dante's Inferno with Gustave Dore illustrations published in 1861.
Nina Alter
is scanning in some of the illustrations to make huge backdrops for the machines. Normally a book like this would be pretty expen$ive but some wannabe artist, used it to learn how to sketch and embellished the margins with some interesting graffiti. But if this pseudo artist defaced the book in the 1700s as well, would it still be worth more than $10? Unlikely though as the modifications were done in ballpoint. Fountain pens were invented in 1822 though so the pr0n could still be quite old though unlikely...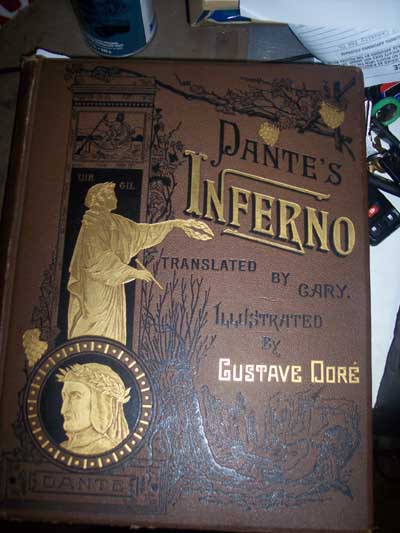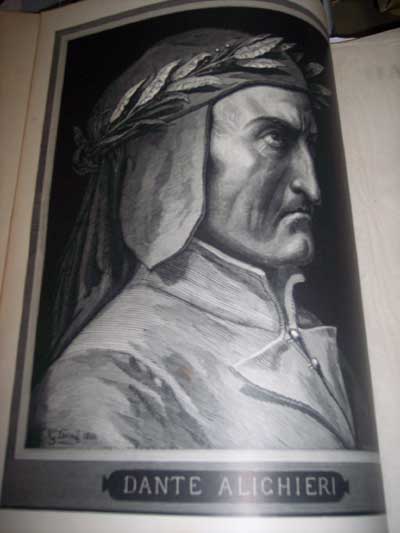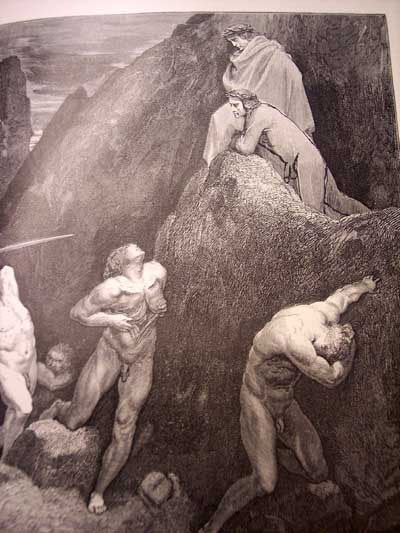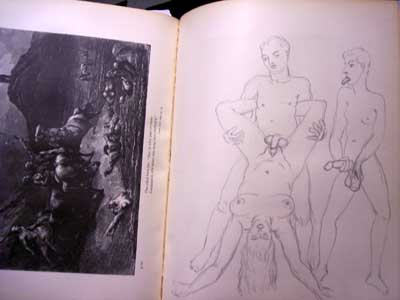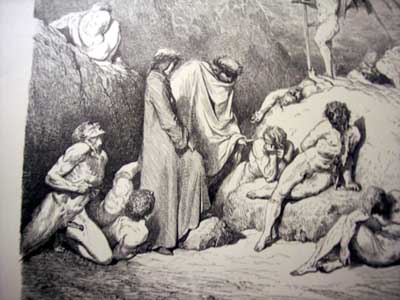 How to practice drawing an erection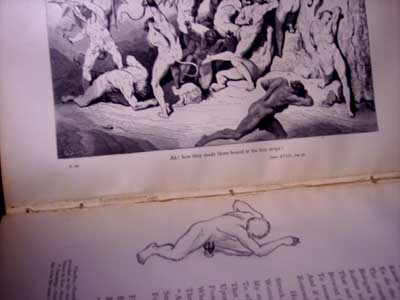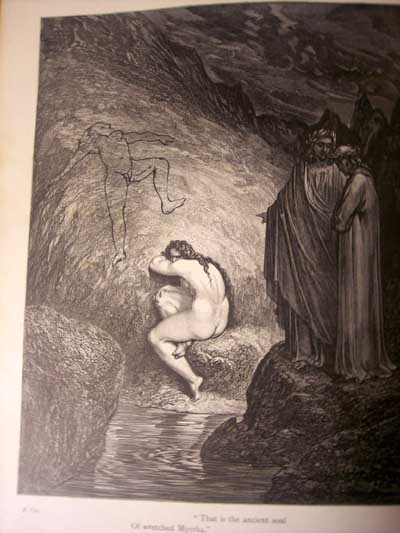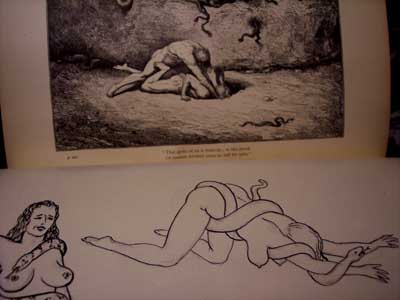 Here Liam sketches out plans to convert this 6 foot shark cage into a booth for robotic devil go-go dancers.
More geekery. Ralf Board team:
Dave Johnson, Michael Shiloh, Karen Marcelo
and
Jonathan Moore
working on servos for the Dual Mules