Big Walker Gets Some 103 ° Sun After 9 Shady Years
One of the bigger SRL machines, it was sort of complicated to pull out from where it was: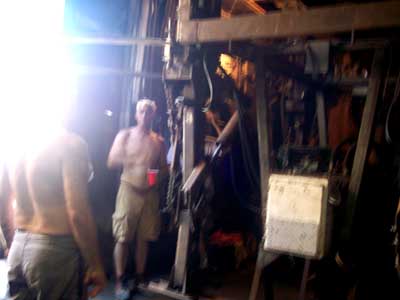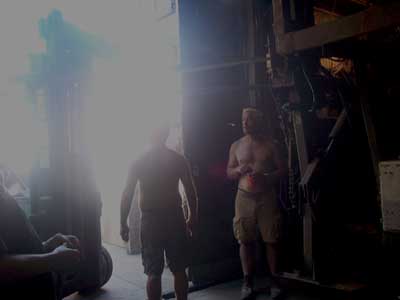 Mark moves the legs so it can be more easily pulled out: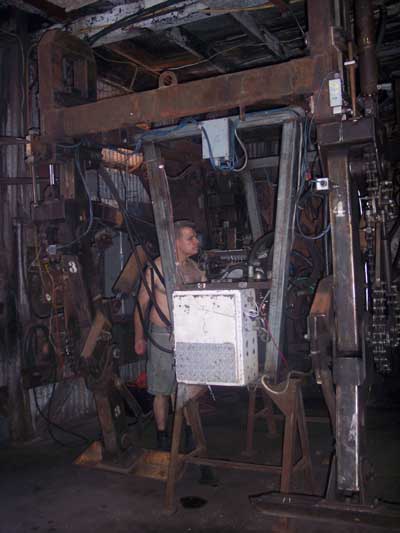 Ironically, the last time the Big Walker was out, it was about 100° in Austin back in 1997. Today, it was about 100° in San Francisco and that's when we take it out after a 9 year hibernation in the shade!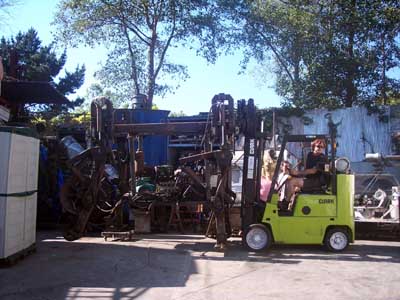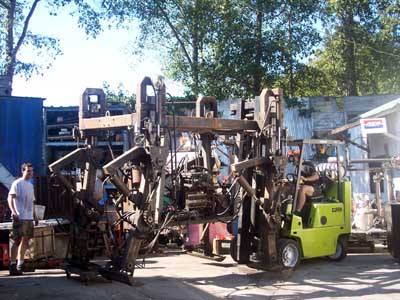 You can see just how big this machine is with people standing next to it: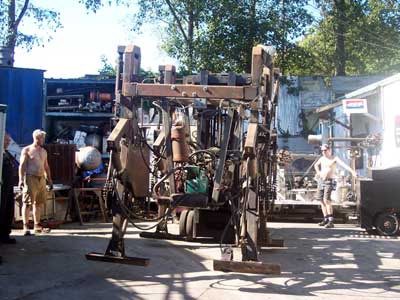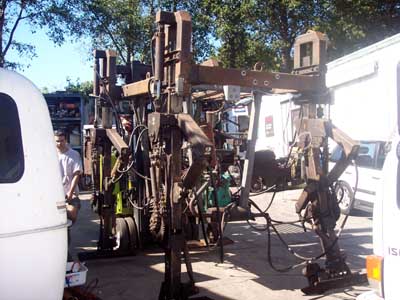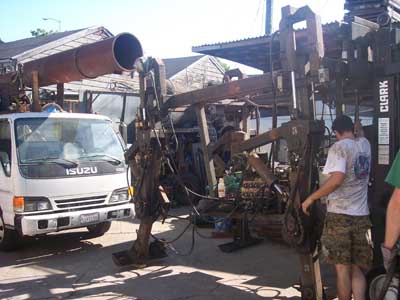 The shop looks bigger with the Big Walker out of there: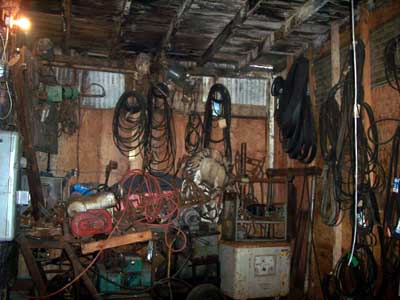 Despite hanging around this place for about 11 years, I've never seen this machine before! It's got a flat.