Track Robot
More about the Track Robot here
Track Robot Build and Maintenance Log
July 2015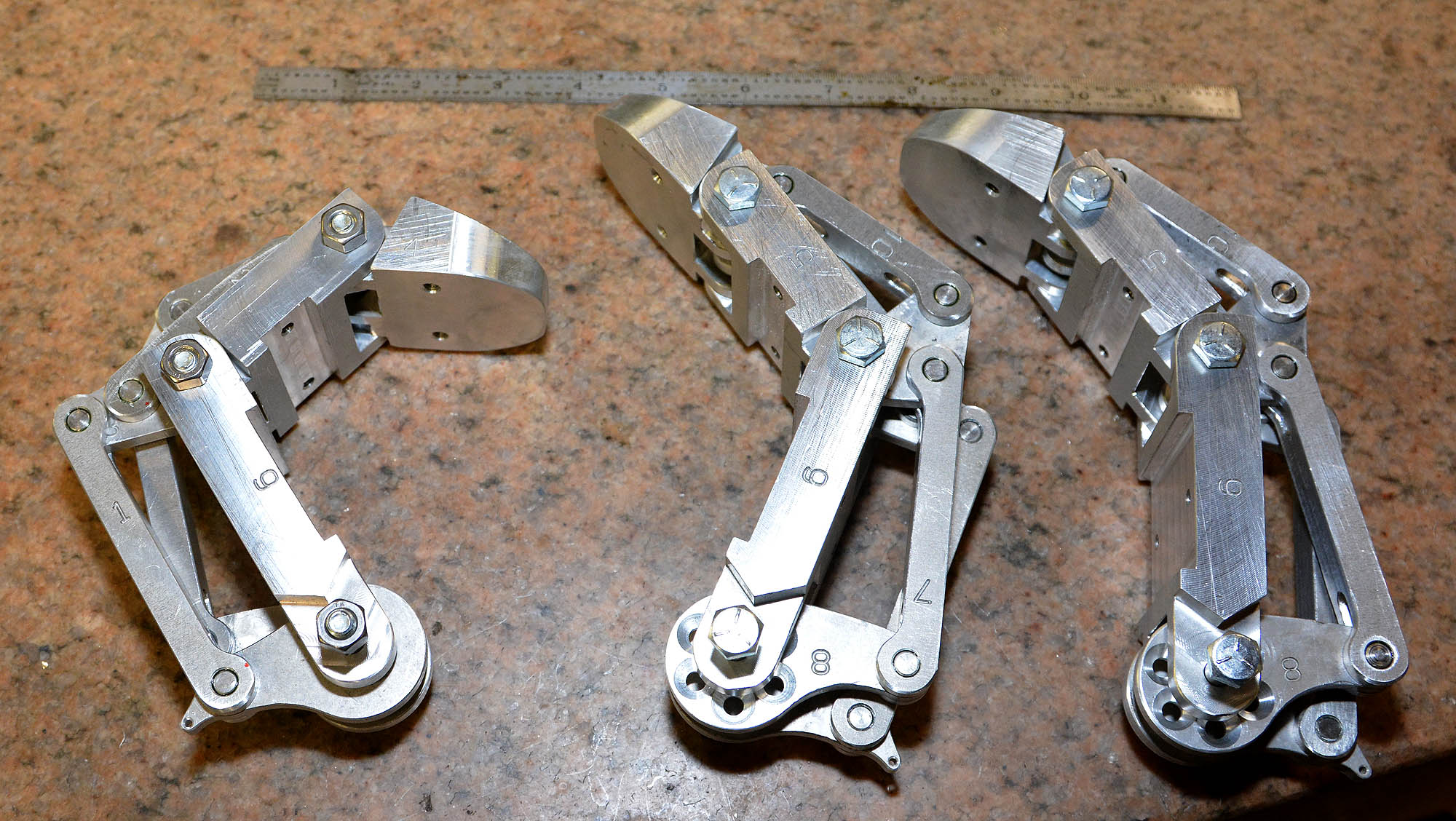 Click on image for larger view
The three fingers of the underactuated gripper for the track robot are done and assembled (not pinned yet). Now to make the palm and motorize for grip and rotate. Gimp hand Doppelgänger!
July 2015 - Gimp Hand Doppelganger
March 2015 - Underactuated Gripper
February 2015> - 3D Vision System Test Drive
February 2015 - Oculus Rift 3D Vision System
February 2015 - Test Run!
January 2015 - Quad speed controller testing
May 2014 - Controller/Gripper upgrades, 3D remote control system