The Ralf Boards
Named after
Ralf Burgert
lobbyist for the simplification of SRL microcontrollers. Standard boards using Basic Stamps that *any* crew member can program! The "board group" gathered last week for testing the new boards/code out.
We met at
Dave Johnson's
place which used to be
Madame S
purveyors of fine fetish and BDSM wear. He's converted it into an airy workspace with skylights. Check out the dramatic change!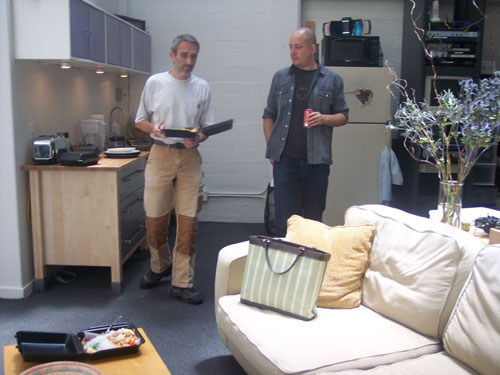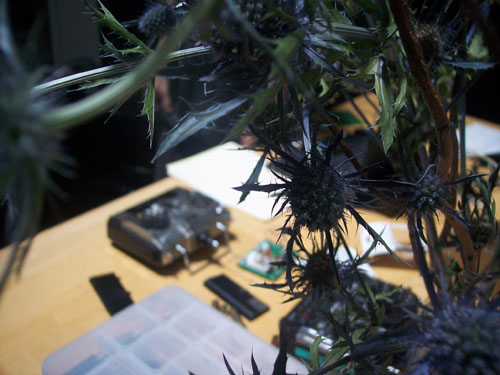 The Ralf Board and schematic. The first SRL Basic Stamp controller for the Screw Machine top half on a Homework Board, no less! We'll be using these to make boards for the new
Dual Mules
, the
Screw Machine
,
Jon Sarriugarte's West O Flame Balls
, and actuating the Cerberus/Dog House prop on the
Big Walker
.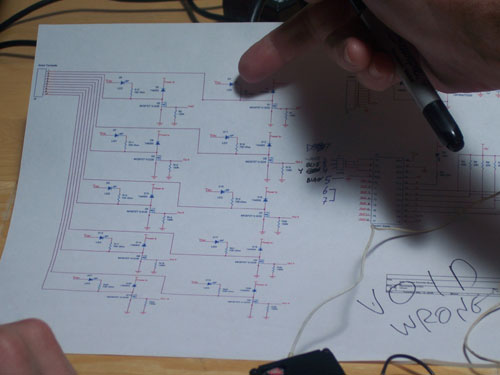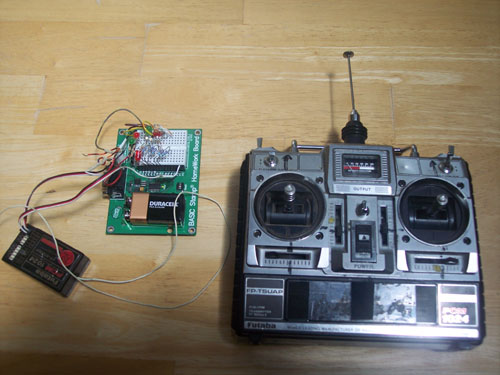 Crew:
Karen Marcelo
,
Michael Shiloh
, Joanne Bloomfield, and Dave Johnson