SRL Spine Robot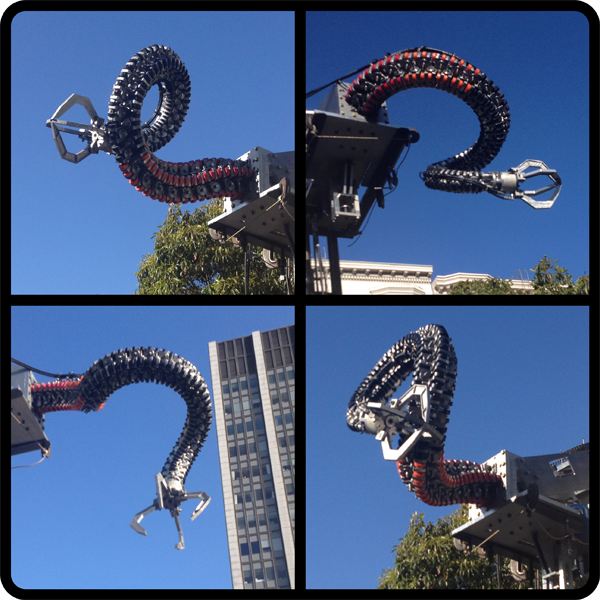 More about the Spine Robot here
Spine Robot Build and Maintenance Log
August 2013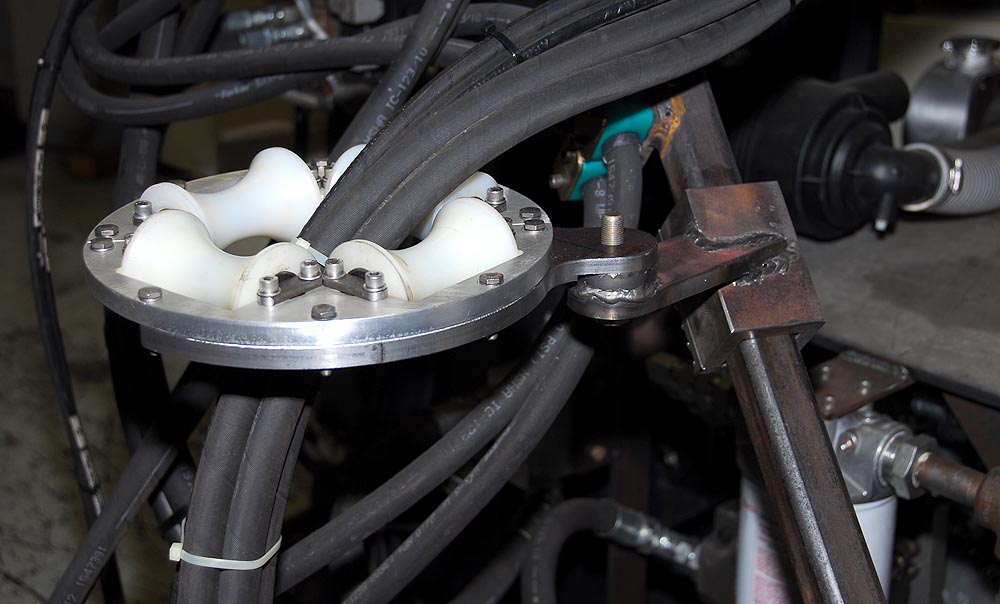 More work on the hydraulic hose guides for the Spine Robot finished this month! Pics are of the Spine Robot with the guide installed, the other pic is with the spine at the lowest and highest positions.
August 2013 - Hydraulic hose guides
June 2013 - Extending Spine Robot Reach and other Improvements
August 2011 - Spine Robot Fully Assembled with Scoliosis-Free!
June 2011 - Spine Robot spacer specs
May 2011 - Assembly of Spine Robot with urethane washers
January 2011 - Work on the actuator to correct scoliosis effect
June 2010 - Titanium 6AL-4V AMS 4928 bushings for spine segments
March 2010 - Mark builds the Spine Robot